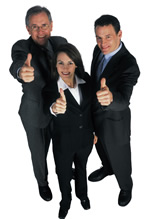 1Onion provides business direction for Small to Medium Sized Enterprises (SMEs), and Venture Capital Backed Enterprise.
We provide management, planning, set-up and implementation services across most business functions: Board of Directors, Operations, IT and Marketing.
We bring the hands-on expertise which enables our clients to secure growth, increase sales and overcome the challenges they face on the road to success.
Our team assists our clients in many ways including defining strategy, increasing efficiency, reducing costs, optimising processes, developing a sales & marketing machine and harnessing the power of e-business.
Established since 1997, our clients include household names and independently owned organisations with turnovers from £1m to £100m.